The Help You Need From A Trucking Accident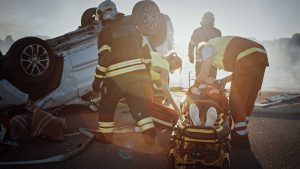 Truck drivers and their companies have special and complex driving and maintenance laws that apply only to them because when they make a mistake, they risk the lives of everyone on the road.
When they follow their laws, most, if not all, truck crashes are avoided.
DLG For Me assembled a team of truck lawyers with diverse experience in interpreting and implementing these complex and specific laws governing big trucks.
That experience has proven invaluable to DLG For Me clients and their families.
The fact is, the laws governing big trucks are not known or understood by most victims and families affected by truck crashes.
The industry relies on that misunderstanding to evade liability.
DLG For Me works aggressively and relentlessly to expose those at fault drivers and their companies so our clients get the money they deserve.
If you've been in a crash with a truck, let one of the truck lawyers at DLG For Me explain what justice in all its dimensions looks like for you.
Contact us for a free case evaluation.