DLG For Me Case Results Speak for Themselves
All you have to do is look at the DLG For Me case results to know that we are a law firm that means business.
No matter what area of practice we approach, we take the same methodical strategy that gets you the largest settlement or verdict.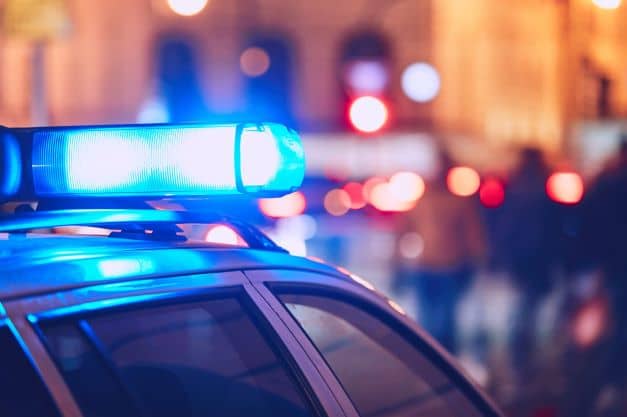 $50 Million Civil Rights Verdict
Arnold Black was pulled over without probable cause by the City of East Cleveland police officers in 2012. He was beaten, arrested without probable cause, locked in a room without being formally booked, and held for four days without access to bedding, a toilet, or food. Evidence of the stop, beating, and internal affairs review was lost or destroyed by the City of East Cleveland. After years of pursuing his claims against the police department, DLG For Me secured a $50 million verdict on Arnold Black's behalf and won the 2021 Public Justice Trial Lawyer of the Year award as a result. DLG For Me continues to work with community leaders within the City of East Cleveland to drive police reform and improve the relationship between police and the community.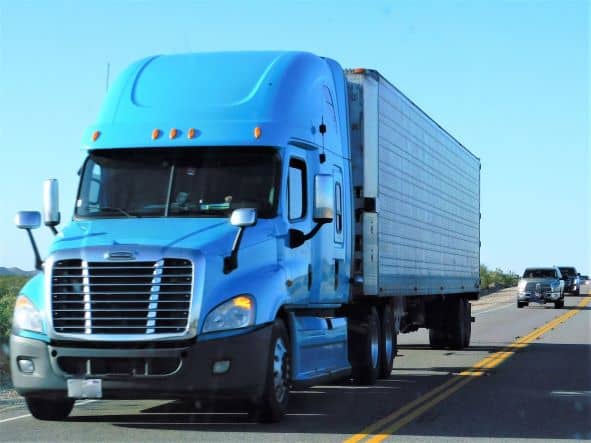 $41 Million Catastrophic Injury Settlement
An accident caused by a driver for a major national trucking and transportation company led to multiple catastrophic injuries. DLG For Me served as the primary negotiator in settling the case for $41 million.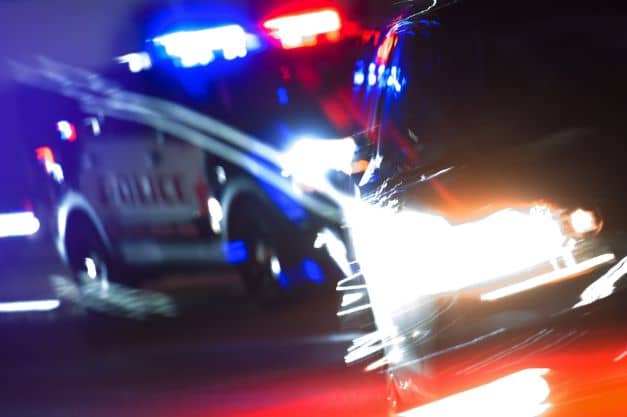 $12 Million Catastrophic Injury Verdict
During a high-speed pursuit of a suspect, police officers caused a high-speed crash at an intersection that catastrophically injured the driver and passenger of the other vehicle involved. DLG For Me argued the officers failed to obey department protocols, violated multiple traffic laws, and placed other motorists at serious risk and secured the injured plaintiffs a $12 million jury verdict, including punitive damages against the officer that caused the collision.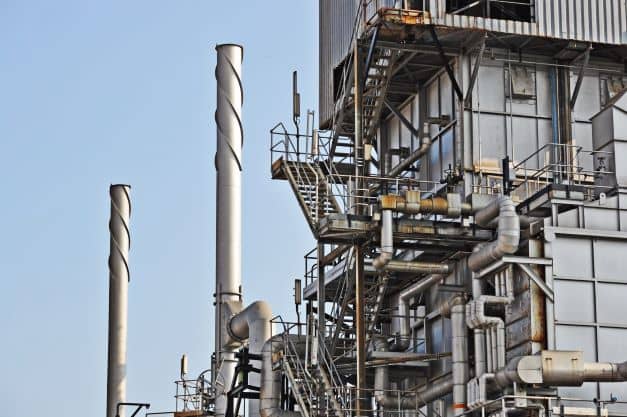 $8 Million Workplace Injury Verdict
A factory plant worker sustained third degree burns over 75% of his body and severe related injuries from an explosion and fire at work. The defendant employer claimed employer immunity. DLG For Me lawyers demonstrated several instances where the employer's conduct fell into the narrow exception to employer immunity, resulting in the largest known settlement or verdict in the history of Ohio's Employer Immunity Act.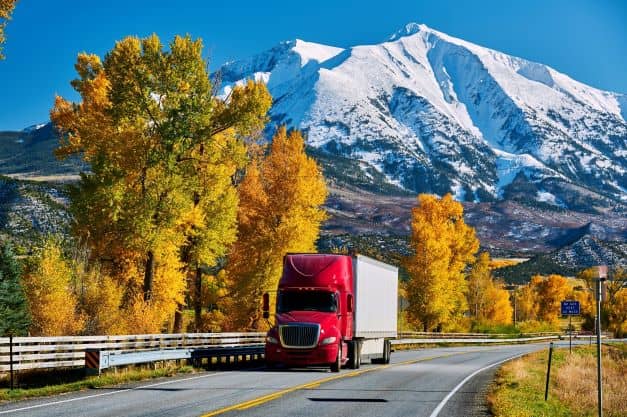 $6.6 Million Truck Accident Settlement
While driving through a mountain pass, a truck driver for a national trucking company jackknifed his truck into stopped traffic, killing a married couple in another vehicle. The trucking company presented an Act of God defense, claiming a sudden snow storm temporarily obscured his ability to see the road and caused him to jackknife the truck. After nearly four years of litigation, DLG for Me defeated the trucker's Act of God defense and obtained $6.6 million for the survivors.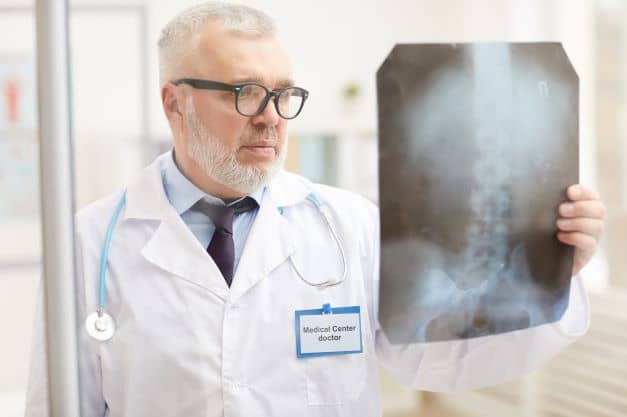 $3.9 Million Medical Malpractice Verdict
A young woman with colon cancer symptoms was given improper screening tests by her family doctor. A radiologist who viewed one of the patient's x-rays overlooked the small tumor in the patient's colon that, had it been called out, would have required a much less invasive surgery for the patient. The doctor altered her medical records in an attempt to conceal the evidence, but DLG For Me secured a $3.9 million verdict on the patient's behalf.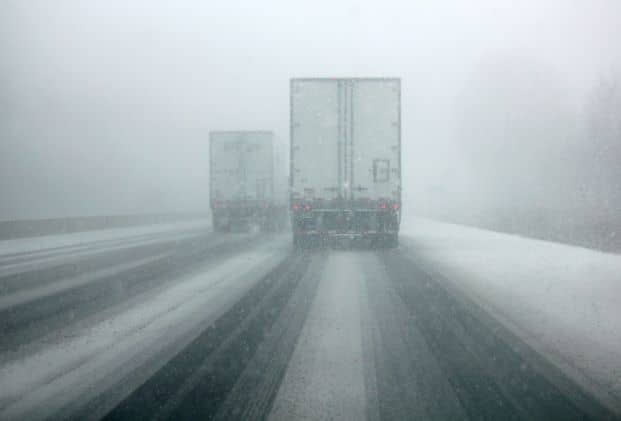 $3.5 Million Truck Crash Settlement
While driving on a wintery night, a truck driver for a national trucking company encountered deteriorating road conditions of snow and ice. As the truck driver attempted to slow his vehicle, he lost control and crossed the median, striking and killing the driver of a car in oncoming traffic. DLG For Me overcame the trucking company's Sudden Emergency defense and secured the survivors a $3.5 million settlement.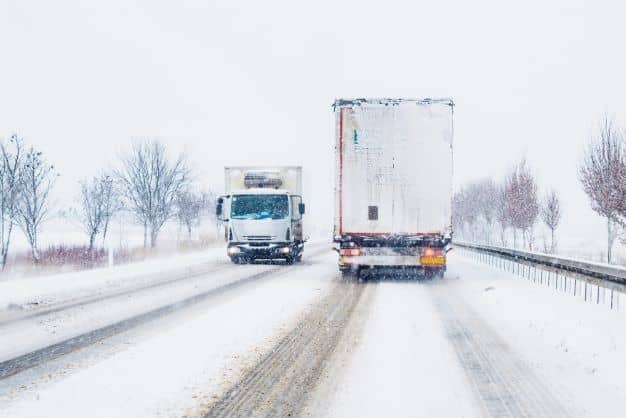 $3 Million Truck Accident Settlement
A tractor trailer driver lost control of his truck in snowy conditions, causing a fatal collision with an oncoming vehicle and a second semi truck. DLG For Me identified several violations of federal motor carrier regulations that contributed to the fatal crash and achieved a $3 million settlement on behalf of the survivors.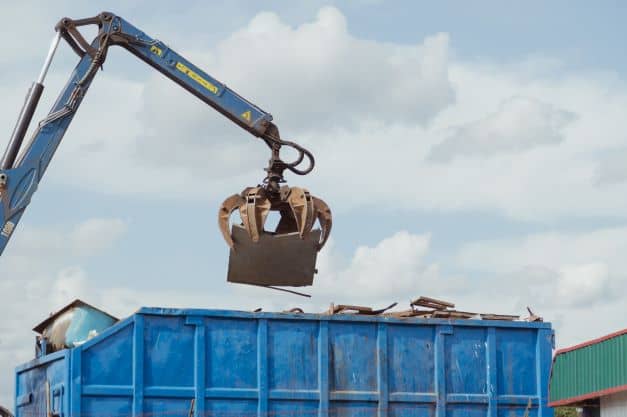 $2.25 Million Personal Injury Settlement
A truck driver was unloading scrap metal at a scrap yard when a crane operator failed to ensure the truck driver was a safe distance away from the crane's grappling hook. A piece of scrap metal was ejected from the grappling hook and severed the truck driver's lower leg. The defendant claimed employer immunity, but DLG For Me proved that the truck driver was not the defendant's employee, resulting in a $2.25 million settlement.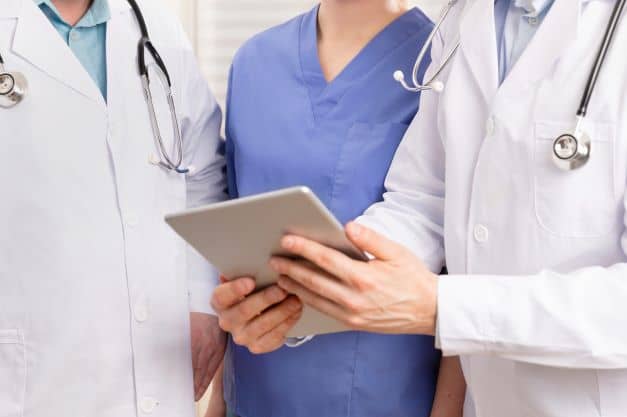 $2 Million Medical Malpractice Settlement
When a doctor failed to diagnose his patient with lung cancer in a timely manner, the doctor and his team claimed he was not negligent in failing to order tests that would have revealed the cancer at an earlier stage. DLG For Me secured a $2 million recovery on behalf of the victim for medical negligence.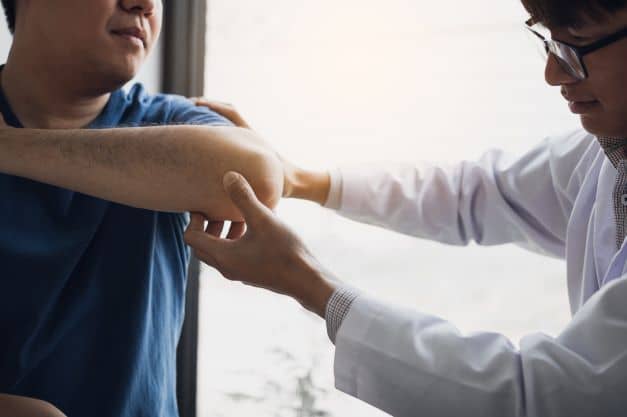 $2 Million Personal Injury Settlement
A physician was stopped in traffic when his vehicle was sideswiped, causing displacement of a small bone in his elbow. Prior to hiring DLG For Me, the doctor was offered $50,000 to settle his claim. After three depositions proving the injury had the potential to adversely affect his medical practice, DLG For Me obtained a $2 million settlement for the doctor.
$1.5 Million Wrongful Death Settlement
A little girl playing near the street in front of her home was struck and killed by a van transporting customers from a local car dealership. The child was plainly visible to drivers at the time of the accident, and DLG For Me reconstructed the tragedy and used reaction times to establish that the driver would have been able to stop in time had he been paying attention to the road.  DLG For Me secured the survivors a $1.5 million settlement before a lawsuit was filed.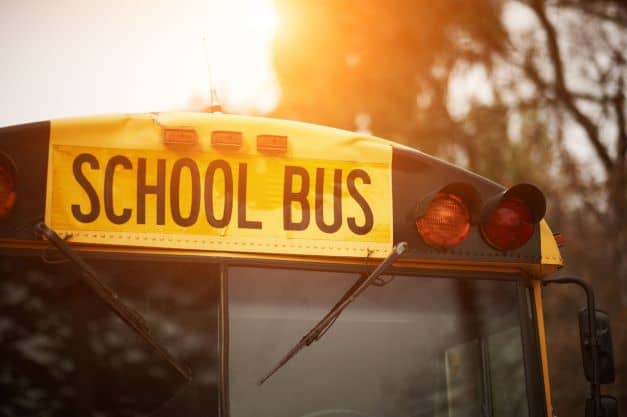 $1.26 Million Wrongful Death Verdict
A school bus driver on his route unlawfully entered an intersection and crashed into a car, killing a nurse driving to work at a local hospital. The bus driver was not cited and claimed he had the green light, but DLG For Me used forensic evidence and modeling to establish that the bus driver was at fault for the fatal crash and won the survivors a $1.26 million verdict.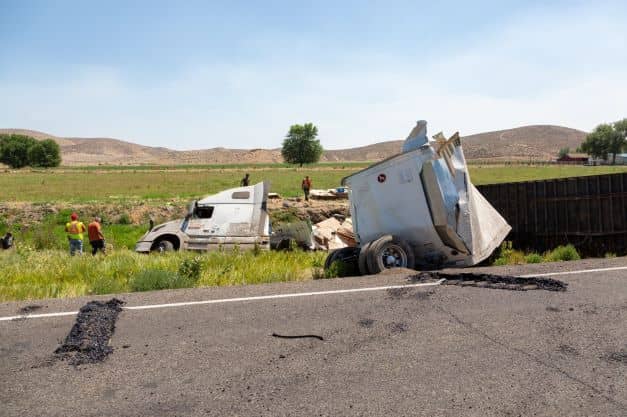 $1.25 Million Emotional Distress Settlement
When a client witnessed a fatal motorcycle accident caused by a negligent 18-wheeler driver that injured a family member, she sustained emotional trauma from witnessing the event. DLG For Me settled her lawsuit against the trucking company for $1.25 million.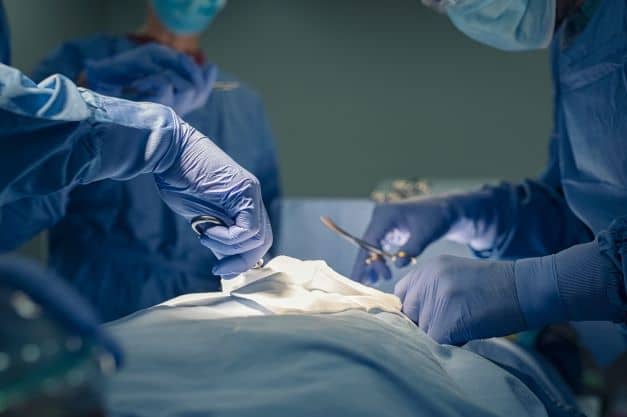 $1.2 Million Medical Negligence Settlement
Doctor error during a spinal surgery resulted in permanent neurological damage to the patient's spinal cord and caused loss of mobility requiring a wheelchair. DLG For Me secured the client a $1.2 million settlement for the doctor's medical malpractice.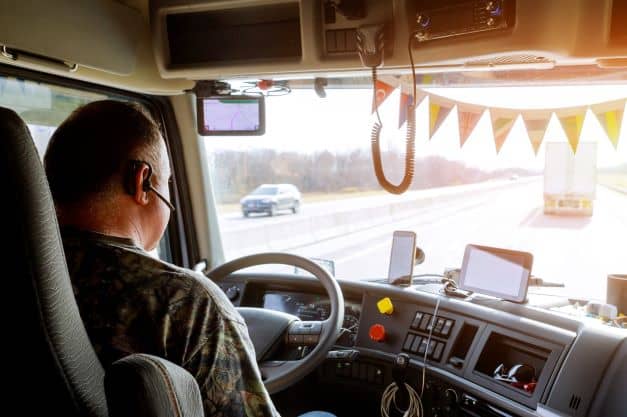 $1.04 Million Truck Crash Settlement
A young woman was killed when she was rear-ended by a truck driver at a stop light. The truck driver claimed he was not at fault for the crash because a bee had gotten into his cab and stung him in the eye. DLG For Me proved through his medical records that the truck driver was never stung by a bee and that the defense was just an attempt to avoid responsibility for a tragic death, achieving a $1.04 million settlement for the survivors.
"The team at DLG For Me was great to work with every step of the way. They got me and my family a much larger settlement than we were initially expecting."
"Working with DLG For Me made the process a lot less stressful. Their team made sure to always keep me in the loop and were always on top of my case."
"After getting T-boned by a truck driver, I didn't know what my legal options would be. I had already spent thousands on hospital stays but thankfully the team at DLG For Me was able to ensure that my settlement was far more than my cost of care and that I got care from the best doctors available."
Top-Rated & Client-Reviewed
At DLG For Me, we pride ourselves on putting our client's needs ahead of anything.
We take great care to properly guide victims & families through troubling times to seek justice.
Hear a bit of what our client have had to say: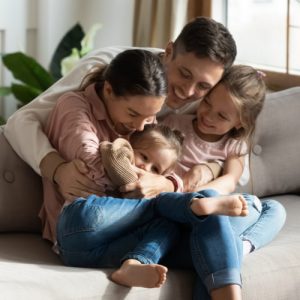 "The team at DLG For Me was kind, professional, and got me twice as much as what I expected from my settlement."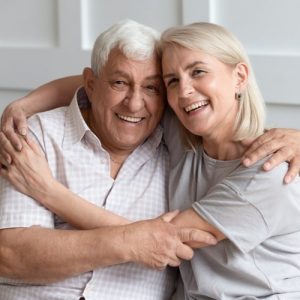 "After we were T-boned by a truck, the team at DLG For Me was there to guide and help put our minds at ease."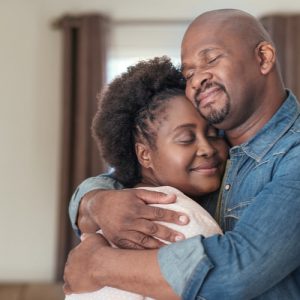 "Extremely happy with the clear communication I received from DLG For Me. Every question was always answered."

"I originally hired a different firm after being involved in a serious accident but after multiple unanswered phone calls and questions, I had to find somebody else. The team at DLG For Me always clearly explained every step of the process to me whether it was an email, face-to-face meeting, or phone call."
"I got more money than I expected and got it fast. DLG For Me went to bat for me right away after I had a routine operation that went bad. Safe to say I had the best team on my side!"
"After a lot of anxiety and stress from a car accident, DLG For Me was there for me every single step of the way. They made sure I went to the best doctor available to get the care I needed. They took all the worry out of the process for me."
Start Your Case Now
100% Free. No-Obligation Case Review.
DLG For Me Awards and Recognition