Millions of pounds of cargo are transported by tens of thousands of truck drivers across the country every day.
When truck drivers who are tired and overworked get behind the wheel of a big rig, that decision may lead to serious trucking accidents that require the services of a trucking accident lawyer.
Truck accidents can forever change your life or the life of a loved one.
Approximately 11% of all traffic accident deaths are caused by truck accidents.
And it is far more likely for the driver of a passenger vehicle to die in a trucking accident than the truck driver.
Your DLG For Me trucking accident lawyer assists victims of truck driving accidents.
When a truck accident occurs, it is vital to get into contact with a qualified attorney as soon as possible.
Truck drivers and trucking companies often have millions of dollars in insurance coverage.
These insurance companies have an army of attorneys on hand to try and deny you coverage--but your DLG For Me trucking accident lawyer will fight for you.
Common causes of trucking accidents include:
Equipment Failure
Large trucks are generally required to undergo regular safety inspections and maintenance.
These trucks are driven thousands of miles each week, causing constant wear and tear on important parts.
To cut costs, many drivers and trucking companies fail to conduct the proper maintenance to keep a truck safely on the road.
Poorly maintained trucks and their equipment are common causes of accidents.
Driver Error
Driving hundreds of miles every day, truck drivers often become tired behind the wheel.
Many drivers are compensated by the mile, motivating them to complete routes as quickly as they can.
This sometimes leads them to forego important safety guidelines and recommendations.
Additionally, many drivers may be under the influence or distracted while driving.
Cargo Loading
How cargo is loaded on a commercial truck can have a powerful impact on its driving dynamics.
Poorly distributed cargo, and cargo that is not well secured, may cause accidents that result in significant harm to motorists who share the road.
To cut transportation costs, trucks are often overloaded, which can lead to braking problems.
Multiple other factors may contribute to trucking accidents.
To find out if you qualify for a trucking accident claim, contact your experienced DLG For Me trucking accident lawyer today.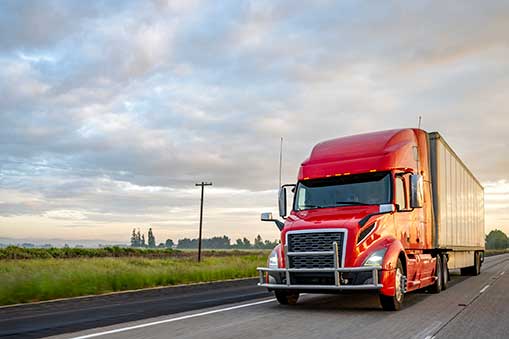 Free Trucking Accidents Case Review
DLG For Me Awards and Recognition